How to become an REU Intern
Learn more about available internship projects. You will be asked to select the subject areas that interest you most.
When applications open, you can create an account and submit your application. When you create your account, be sure to select the option for a "student submitting an application."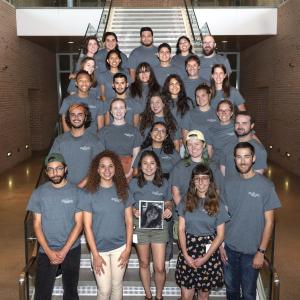 Thu, 08/22/2019 - 14:29
Congratulations to all 2019 PBC Internship students and mentors for their hard work and dedication this summer. All posters and video presentations showcased the new skills of our impressive cohort! 
A special congratulations goes to our award winners:
Best overall: Claire Mauss
Best poster: Ben Sanchez
Best presentation: Christian Acevedo